Our Clients
The best way to assess us is to talk to our clients.
AMDG Worldwide has a wide range of clients in philanthropic and commercial areas. In the commercial sector we prefer to partner with organisations with a strong social ethos.
Clients

Kew Foundation
www.kew.org

Established as an independent charity in 1990, Kew Foundation raises much needed funds to support Kew Royal Botanic Garden's work.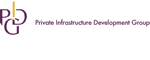 PIDG Private Infrastructure Development Group
www.pidg.org

The Private Infrastructure Development Group (PIDG) mobilises private sector investment to assist developing countries in providing infrastructure vital to boosting their economic growth, and combating poverty.



The COINS Foundation
www.coinsfoundation.org
Addressing the needs of the most excluded communities in the world with projects that aim to offer long-term solutions to change the root causes of poverty and discrimination.

Tearfund
www.tearfund.org
Working with local churches around the world to meet material as well as spiritual needs, such as tackling disease and economic injustice, as well as improving basic services

British Council
www.britishcouncil.org
UK's international cultural relations body

The Law & Development Partnership
www.lawdevelopment.com
Provides legal and development advice and assistance to international development agencies and governments of developing countries.

International Agency for the Prevention of Blindness
www.iapb.org and www.v2020.org
Leading international efforts in blindness prevention activities.

Crisis UK
www.crisis.org.uk
Dedicated to ending homelessness by delivering life-changing services and campaigning for change.

Asha Jyothi Ministries
www.asha-jyothi.org
Volunteer-based, non-profit organisation offering underprivileged Indians access to education and healthcare.

Water and Sanitation for the Urban Poor
www.wsup.com
Supports local service providers around the world to deliver affordable and sustainable water and sanitation services to poor people in urban communities.

AMREF - African Medical and Research Foundation
www.amref.org
AMREF's mission is to ensure that every African can enjoy the right to good health by helping to create vibrant networks of informed communities that work with empowered health care providers in strong health systems.

WSPA - World Society for the protection of animals
www.wspa.org.uk
WSPA campaign effectively to combat the world's most intense and large-scale animal welfare issues.

Habitat for Humanity
www.habitatforhumanity.org.uk
Our vision is for a world where everyone has a safe and decent place to live through the elimination of housing poverty and homelessness

Hand in Hand for Syria
www.handinhandforsyria.org.uk
Providing emergency aid in Syria directly to those living under threat by providing food and clothing, water and sanitation and crucial medical aid and helping Syrians stay in Syria instead of fleeing to another country
Commercial

Summit Development Group
www.summitdevgp.com
Investor in banks and financial institutions in sub-Saharan Africa aiming to let them, in turn, provide financial services to those that otherwise struggle to obtain it.

Strategic Storage Trust
www.strategicstoragetrust.com
US public self-storage company in an industry that has been the fastest growing sector of the US commercial real estate industry over the last 30 years.
Trustees

Positive Vew Foundation
www.positiveviewfoundation.org.uk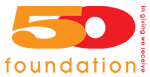 50 Foundation
www.50foundation.com